From (19) April 2002 - March 2011
Officially identified as a Zx600-A1p, I purchased this on 19th April 2002 from MotorcylesPlus in High Wycombe. I part-exchanged my ZXr750 for £2695 and paid £4000.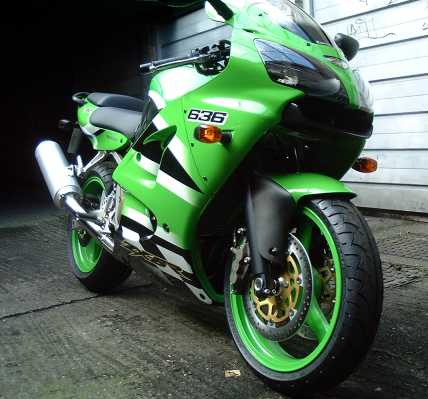 This bike took me on a number of journeys and was transferred from London to the Isle of Man when I moved in December 2007, although it followed later when the weather improved around April 2008.
It's penultimate journey was to the Outer Hebrides in July & August 2010. During this trip, it performed adequately but on the return journey from Glen Coe to Dumfries and Galloway where I was helping to Celebrate Rod Pettigrew's 50th birthday, the gear linkages jammed and I had to complete the journey using only 3rd & 4th gears. Luckily, ? in ? managed to collect and fix it before I had to ride it home but it was getting old now and I didn't want any more breakdowns on my journeys away.
Its final journey was another trip to Westport and Ennis in September followed by South Wales...